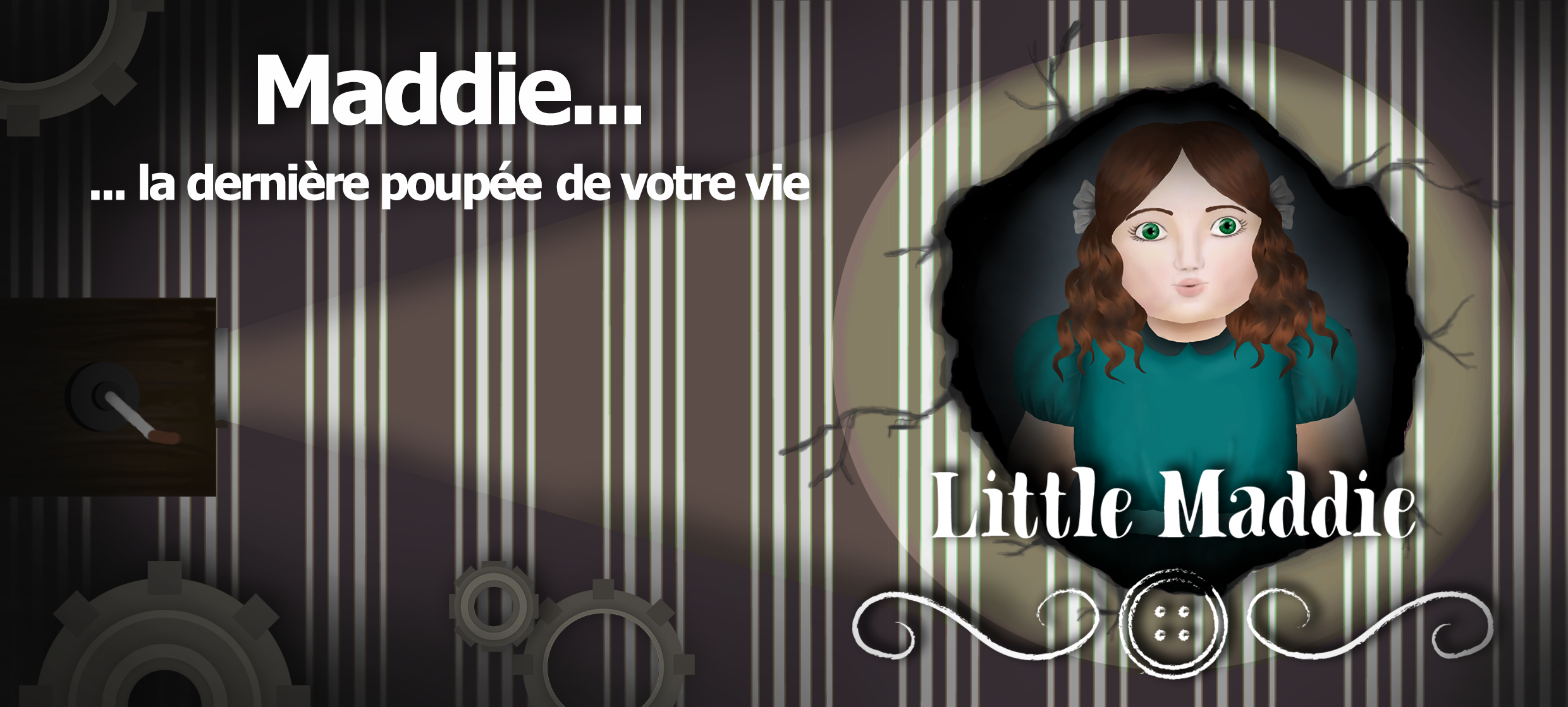 Little Maddie
Following a storm, you take shelter in nearby doll store. Not seeing anyone, you decide to stay until the storm settles down.

The more time passes, the more the dolls cause you anguish. Suddenly, the light malfunctions, until becoming totally blinding, confusing your senses, before turning off, never to turn on again. Unable to wait any more, you grab an old dynamo lamp you find on the shelf. Turning it on, you realize that all the dolls have mysteriously disappeared.
You rush to the exit door, but to your dismay find it locked.
You're trapped. Without a choice, you head for the back shop.
GG_Week-Team 3 :
Corentin LELONG
Théo BOLDIREFF
Paul GAFFNEY
Christophe AMORIM RODRIGUES
Clément TISSERAND
Alexandre LINEL
Ilana LUONG
Emy NGUYEN
Apolline RENARD
Léa AMATI
Louise OUGIER
Matthis VIRASSAMY
Jade SAXSTAD
Jérôme BEZEAU
Juliana CEPEDA
Vivien EVRARD
Download